Currys / PC World is one of the biggest electrical retailers in Ireland with 28 stores nationwide and a dedicated Irish website.

The majority of the Currys – PC World shops are in the UK – so it's not much of a surprise that most (maybe all) of their online orders from Ireland are fulfilled from UK stock.
Brexit Problems

Since Brexit – , several Irish customers have had emails from courier firm DPD telling them to pay import fees before an order from Currys can be delivered.
It looks like some Irish orders from Currys might have been sent from the UK with incorrectly filled out customs forms – either that or DPD processed them incorrectly.
DPD UK suspended all parcel deliveries from the UK to the EU for several days (not just orders from Currys) They said this was because of issues with incorrectly filled out customs forms causing delays.
So that will explain the large Currys delivery backlog. Covid won't have helped either , causing staff shortages.
Some Alternative Online Shops for Ireland
---
Customs Fees Refunds
On Facebook, we have seen staff from Currys/PCWorld explaining the situation to Irish customers. (It looks like Facebook is the best place to get a response.)

One Curry's response we saw said that the emails from DPD, demanding import fees, were sent out in error. They also said that anyone who has received a notification from DPD will be contacted by someone from Curry. Customers were advised by Currys not to pay the fee to DPD. We saw this on https://www.facebook.com/CurrysPCWorldIreland
A Currys employee was quoted in the Irish Times this week as saying :-

"that as a result of "a technical error, a small number of our customers in the Republic of Ireland have mistakenly been asked to pay import duty on their orders. We are contacting all affected customers to refund them any costs they may have incurred. We apologise wholeheartedly for the inconvenience."
If you have already paid the fee to DPD – Currys should sort out a refund for you.
You can get in touch with Currys PC World on Facebook – me/curryspcworld
Twitter
If you were hoping to contact Currys on Twitter – well their Irish Twitter account @CurrysPCWorldIE seems to be dormant – but their UK one is dealing with Irish customers – @TeamKnowhowUK
Currys.ie do have a contact phone number – 1890 400 001 but the website does say the "average wait time over the phone is over 1 hour. Please only call if urgent." (Jan 16th)
The customer service email address is : customer.services@currys.ie
Hopefully they will soon get this issue resolved and shoppers can carry on shopping online at Currys without any problems.
All new orders will not result in any charges on delivery.
See all their latest offers on electrical items and appliances here.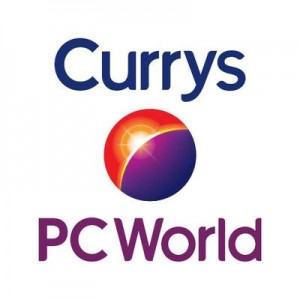 Currys Ireland charge €6.99 for delivery of orders with smaller items such as vacuums. . Delivery of larger items such as washing machines and other appliances costs €24.99 per delivery. They also offer an installation service and will take away your old appliances.

More Discount Codes and Bargains Here