Sterling Euro Exchange Rate Today : February 13th 2019 9.00 am
1 GBP = 1.138 EUR
1 EUR =  0.878 GBP
As expected we are seeing volatility in exchange rates as the UK Parliament continues the Brexit debate.
There will now be a meaningful vote on the direction of Brexit in Parliament on 27th February. The move helped the pound and it rose against the Euro slightly yestaerday. Suspicions are building that Theresa May is running down the clock in the hope of pushing her deal through a Parliament.The alternative is that she will extend the deadline to continue negotiations. Either should ensure a softer Brexit, which is more pound friendly.
According to a recent Bank of England Brexit analysis,  if the UK goes through a "disorderly" Brexit , Sterling could fall by 25% under a worst-case scenario.  This could see the Pound  fall to parity against the Euro.
See Today's  Exchange Rates Here

---
With so much  uncertainty in the currency markets at the moment –  it could get quite stressful for people or businesses planning large Euro / Sterling exchanges in the next few months.   We are in a period of high volatility which, depending on your timescales and budget, could cause problems if you are not properly prepared.
Using a Currency Exchange specialist  can remove some of the uncertainty by allowing you to fix an exchange rate as much as 12 months in advance of your transfer.  For good deals on currency exchange for large amounts –  for personal money or for businesses – see our page on how to get the Best Exchange Rates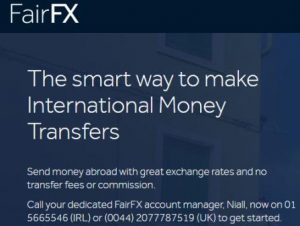 You might also be interested in this information about  Transferring  Money between Ireland and the UK
If you are just looking to buy some Pounds for a holiday  – take a look at our page about the best place to buy Sterling in Ireland